1. "Properties" window. Here you can define printer font styles and attributes.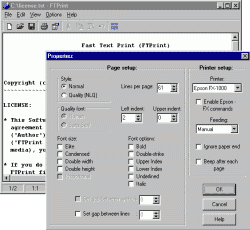 2. Scanned paper sample. Text strings printed by FTPrint with different font styles on the dot-matrix printer Epson FX-1000.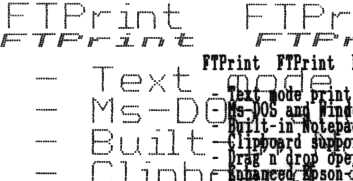 Warning! The program will require a registration key to unlock all the features. Read here on how to obtain it.