Monitor network bandwidth and traffic volumes utilized by network users. View the real time current network bandwidth charts (upper part of the window) and the traffic utilization charts (below):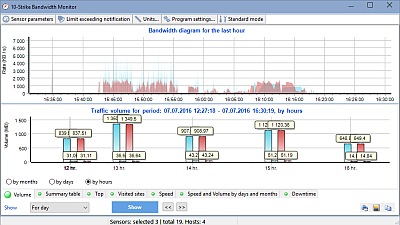 The program also stores the traffic usage and the network bandwidth history. So, you can watch the bandwidth charts for any date and time, watch daily, weekly, and monthly statistics. The gathered traffic statistics can be visualized as charts, tables, and reports.
Watch the network bandwidth charts for a period: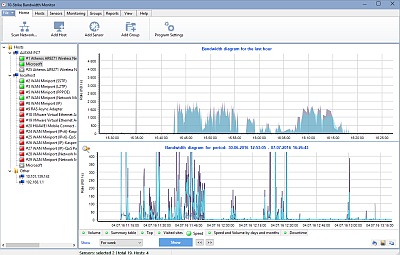 Watch the utilized traffic volume tables for a period: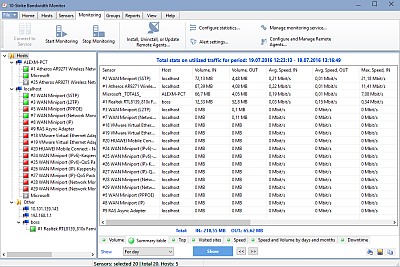 Watch the network traffic volume charts: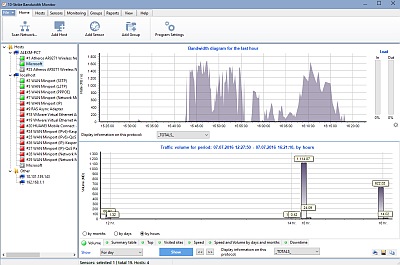 Watch the utilized traffic volume by days of week: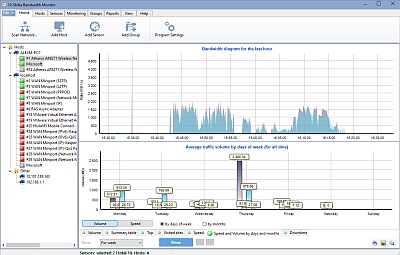 Check top IP addresses or sites your network hosts are exchanging with: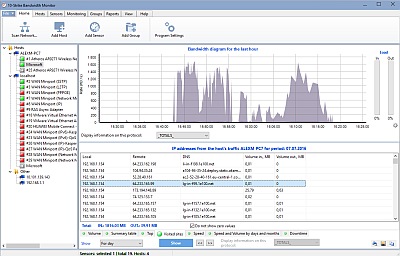 Check Top 5 network traffic consumers and sites/hosts users are exchanging with (this function required a remote Agent with a sniffer to be installed on computers):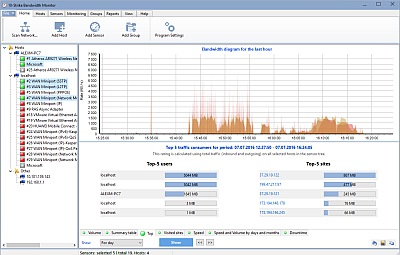 Watch downtimes on network interfaces (when the downtime happened and for how long the network interface was down):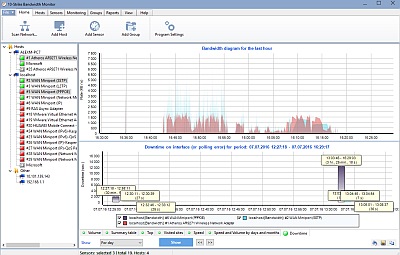 Configuration and Alerting
The network traffic data can be gathered using three types of traffic sensors: SNMP, WMI, and remote agents.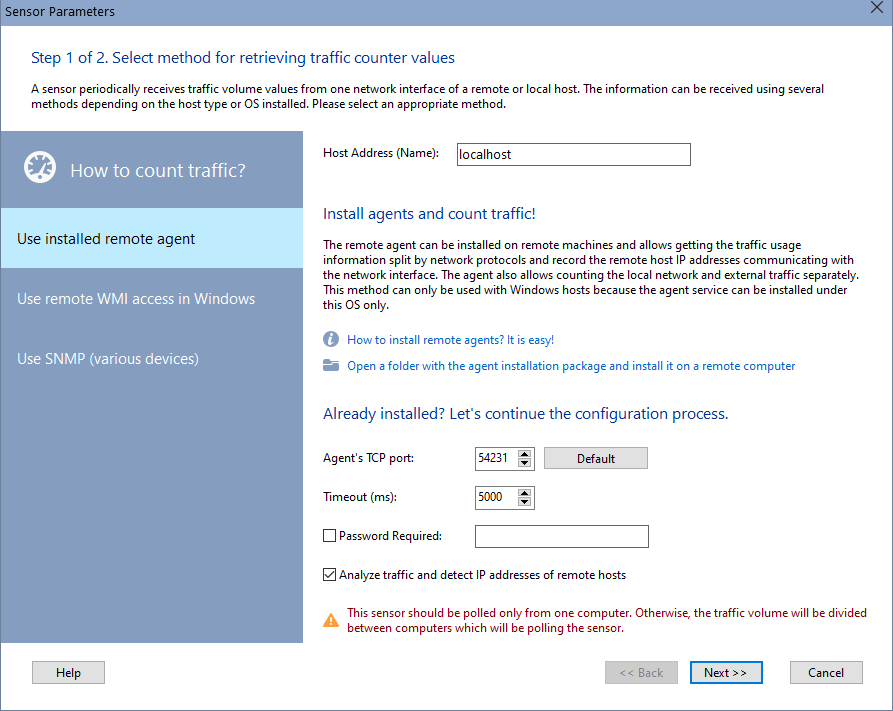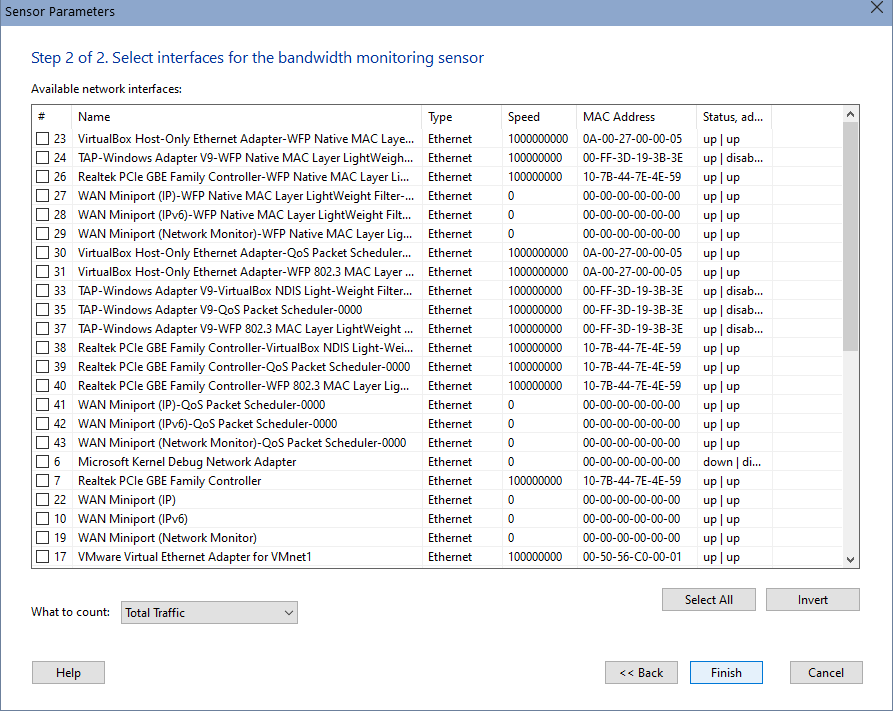 The program monitors the network bandwidth and traffic volume utilized on remote computers and can generate alerts and notifications (screen, sound, email, logs). You can configure various conditions and alerts: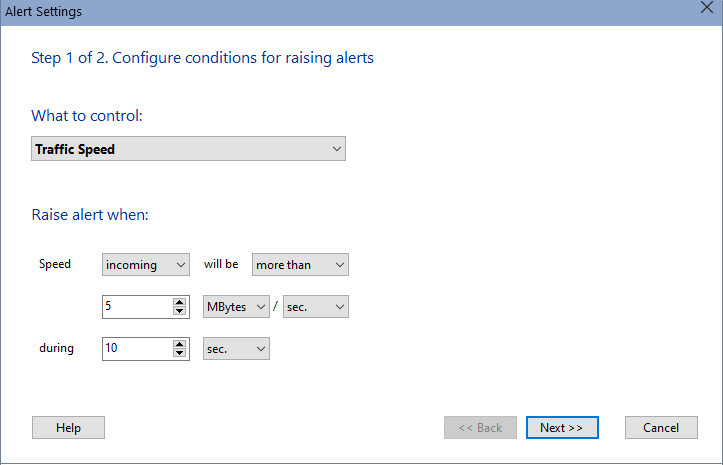 ...and notification methods for them when the alert is raised: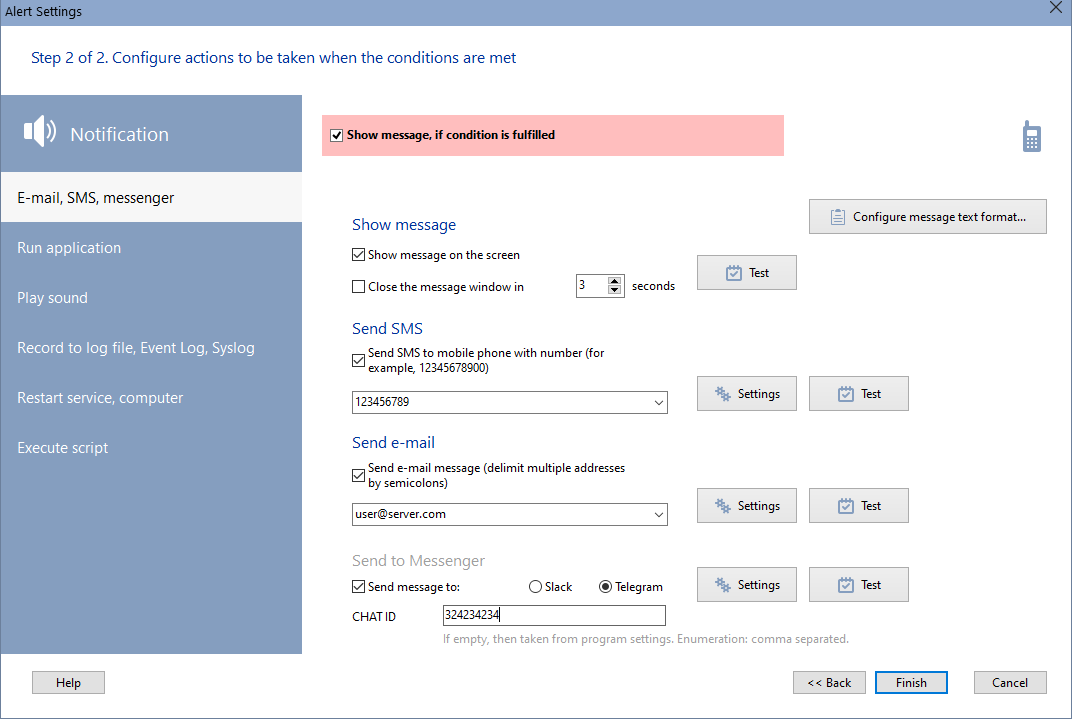 The bandwidth monitoring program can run various actions when the configured condition is met. The actions include: running external applications, executing VB and JS scripts, restarting services, rebooting computers.