Monitor Internet and local network traffic usage with 10-Strike Bandwidth Monitor.
Here you can watch tutorial videos showing how our network bandwidth monitoring program works.
Video 1: How the program works. Building traffic charts for one or several traffic sensors. Configuring alerts and notifications.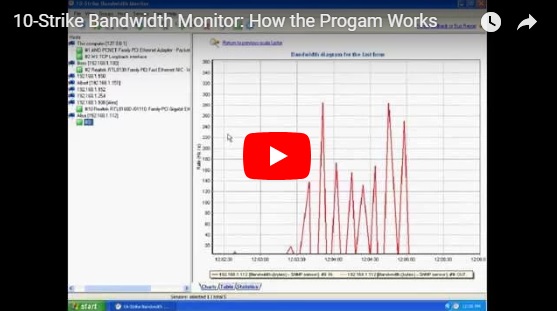 Video 2: Getting started with the program: Monitoring network traffic usage and bandwidth using SNMP, adding SNMP support to Windows.