You can add or edit accounts by selecting "Service - Accounts" on the main menu, or by clicking on the corresponding button on the toolbar. That will open the "Account settings" window.
The window contains the list of accounts (upper part of the window) and the list of computers with accounts associated with them for accessing WMI data (lower part).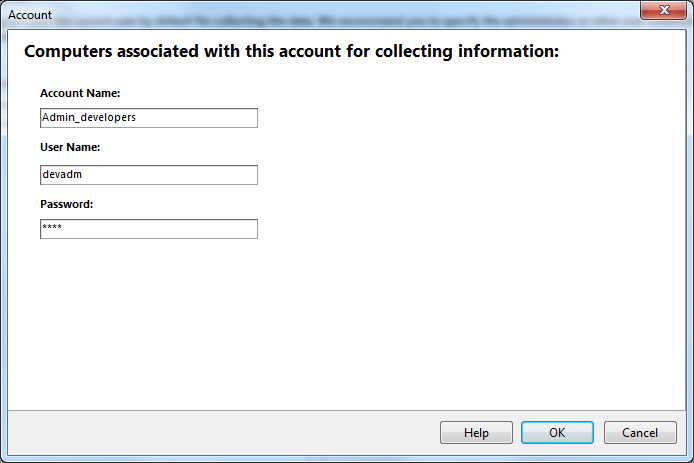 How to create new account:
Click the "Add" button
On the "Account" window, enter the "Account name" (for displaying in the program), "User name" (it is better to use the domain\username format), and "Password".
Select computers for collecting WMI data using this new account.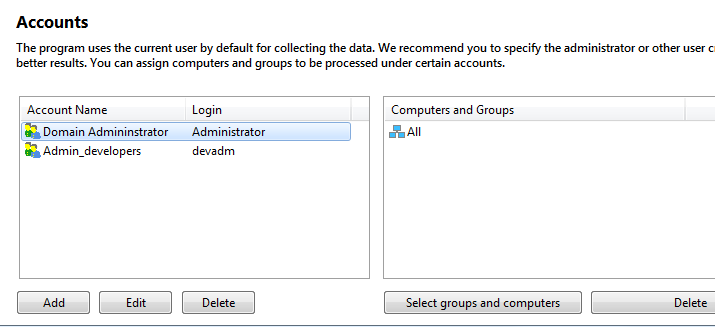 You can also associate accounts with computers in the Computer properties window.