More screenshots:
Network Mapping and Network Topology Discovery (8)
Network Scanning and Searching for Computers (2)
Getting Information on Remote Computers (12)
Shared Resource Connection Monitoring (6)
Sending Messages over Network (2)
Web User Interface - Remote Network Monitoring Possibilities (4)
The main window: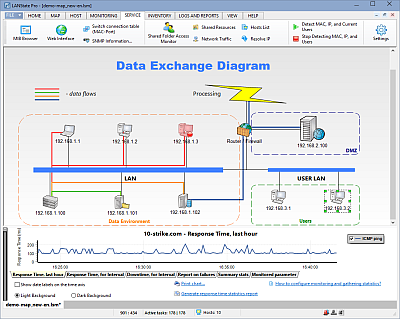 Watch the state of your network in the real-time. Active hosts are bright and inactive are dimmed gray.
You can easily access remote hosts' properties and resources, and manage them.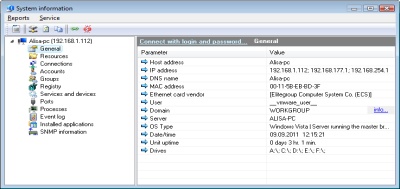 Switch network maps easily:

The program icon in the system tray: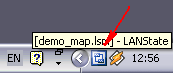 The tray context menu: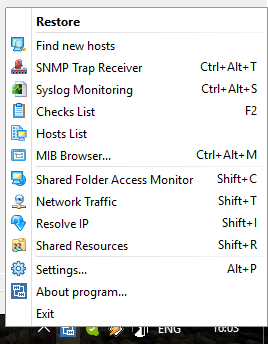 Import custom backgrounds for more evident network map's look.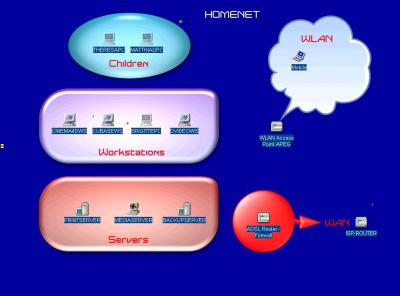 Use the built-in web server to access your network map remotely via the HTTP protocol, and export network maps to xml file or MS Visio (in LANState Pro only).