Adding share connection alerts
You can configure notification alerts in the share connection monitoring program. For adding an alert, click the Alerts button on the main window. The "Alerts" window will appear.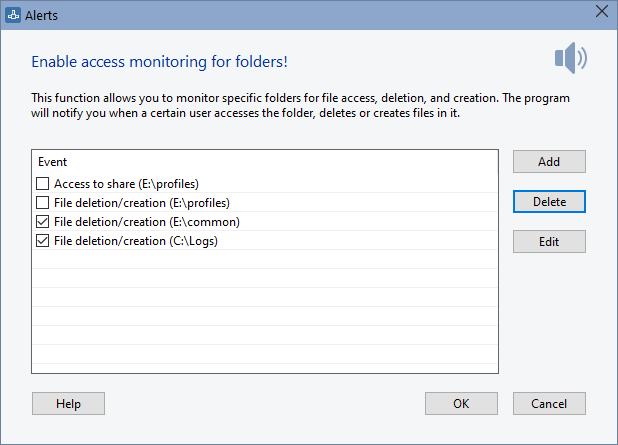 Click the Add button. The "Alert Settings Wizard" window will appear.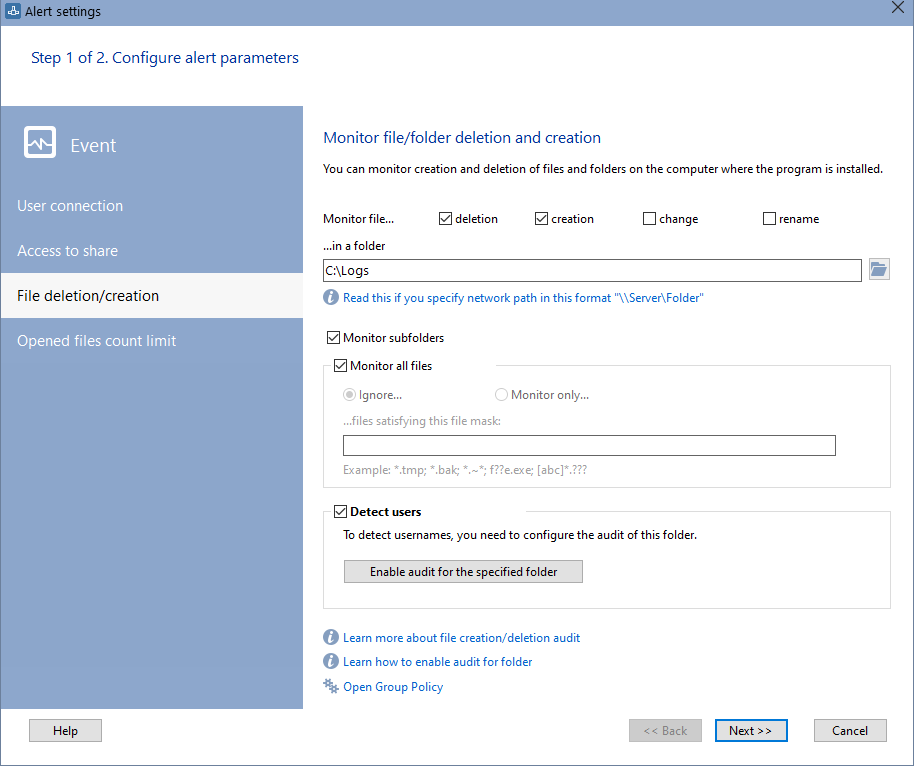 Configure alert parameters on the Step 1. Then click the Next>> button and proceed to the Step 2.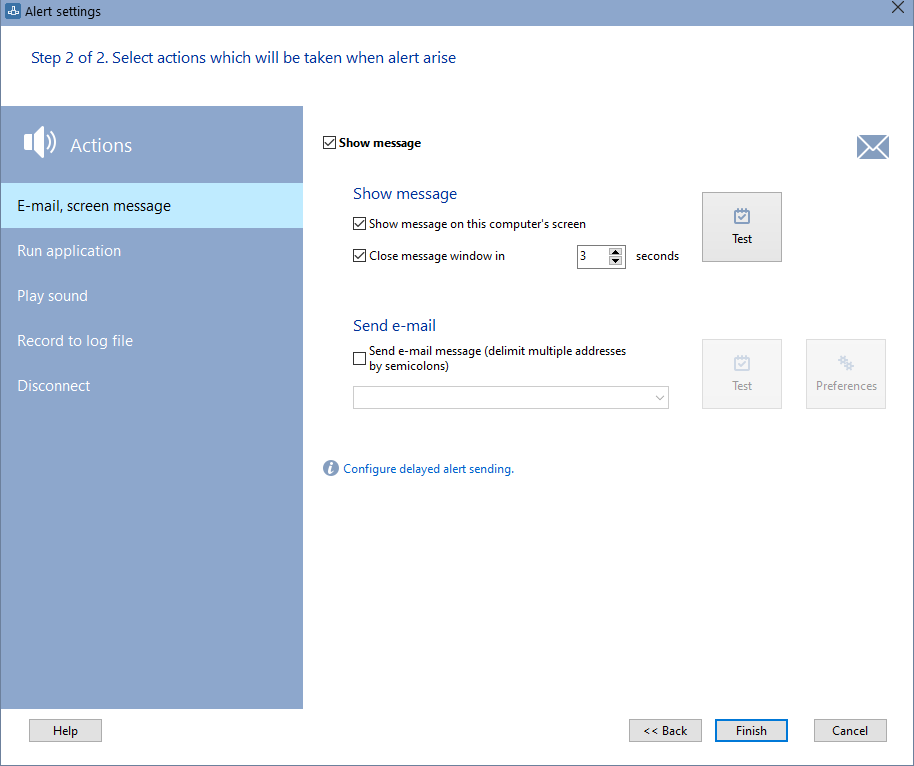 On this step, you can configure actions which will be taken when alerts arise. There are several types of actions:
Message
The program generates the message which is shown on the screen, or sent via e-mail:
Screen: The predefined text message can be shown on the local computer's screen. You can specify the time duration for displaying a message window.
E-mail: The program sends e-mail messages to the addresses that you specify. Mail server settings can be defined at the Settings window (the Email section).
Run Application
Launches external application, with parameters if necessary. For instance: if you specify the net command as the application (available in Windows NT, 2000, and XP only) and send <computer name> <message text>, you can receive messages from computers that run Connection Monitor while you are working on a remote computer.
Sound Notification
Plays specified audio file (WAV).
Log File
Saves message text strings to log file (by default, it is Alert.log in the program's folder.) On the same screen you can view the existing log file as well.
Disconnect
Disconnects a remote user from the share and adds the user to the "black list".
Warning! This function allows you to disconnect annoying users when they are downloading a huge amount of data slowing down your PC. The function DOES NOT block such users from accessing your shares. It allows them to list your folders and opening small files, but when they try to download large files (for several seconds), they will be disconnected. If you need to block some users completely, please use the system security settings.
Once you have set all properties that are required, you can test out the alarm's performance by clicking the Test button. All actions that are selected (marked with the checkmarks) will be executed.