Screenshots
Scanning and discovering network topology via SNMP and creating network diagrams: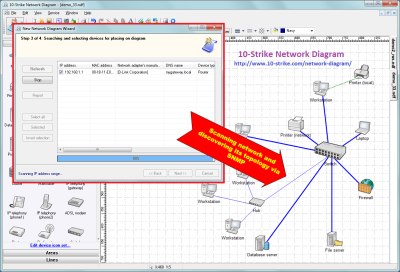 Our Clients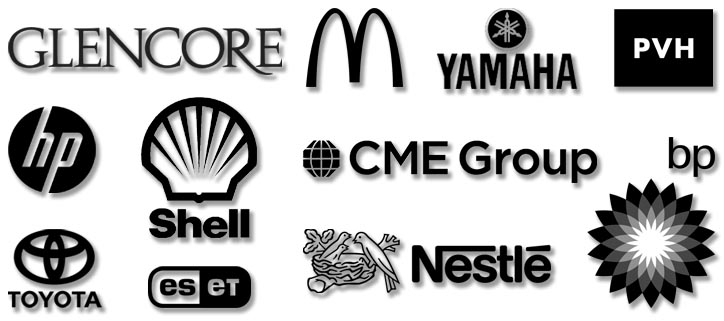 What else? If you want to monitor hosts on your network diagram, try our network topology discovery and host monitoring program:

10-Strike LANState Pro
LANState Pro is a network mapping, monitoring, and administration software for Windows networks. In addition to almost the same network diagrammer features as 10-Strike Network Diagram has, LANState Pro contains a network device status monitor that allows you to see the state of network devices on a graphic network diagram in a real time and to receive notifications when your network devices go down or recover. Respond to failures promptly and minimize expenses.
10-Strike Network Diagram has the same vector graphics engine, but it cannot monitor state of your network devices as 10-Strike LANState Pro can. This is the main difference between these two network mapping programs while the network topology discovery and drawing engine is the same.
We recommend you to try both programs and see which program suits your needs better.