Remote Connections

This function allows obtaining information on active connections to a remote computer. For instance, you can see who is currently using shared resources on any remote computer on the network. The function is available via selecting object'scontext-menu item System Info | General (or via the main menu Host | System Info | General). The window (Fig. 1) displays hosts that are using the remote computer's shared resources.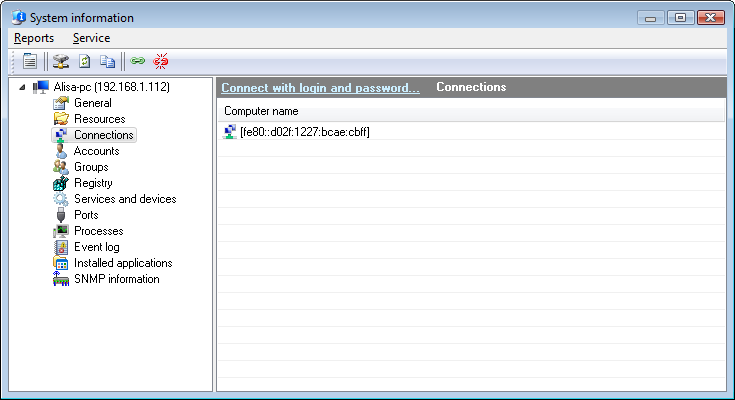 Fig. 1: The Remote connections window.

You can copy the data you have retrieved to clipboard and then paste it to any text file or Microsoft Excel sheet. To do that, right-click on the service list and then select
Copy to clipboard
on the menu that appears.