Inventory software on network computers with 10-Strike Network Inventory Explorer! The program allows you to view the software configuration on network computers remotely, track the configuration changes, and generate reports.
The program is installed on administrator's computer only and uses WMI technology for scanning the hardware and software. It does not require any additional components on users' computers.
The program collects the following data on network computers' software:
operating system
updates and hotfixes
startup data
installed software
user accounts and groups
current user
drivers and services
route table
multimedia codecs, etc.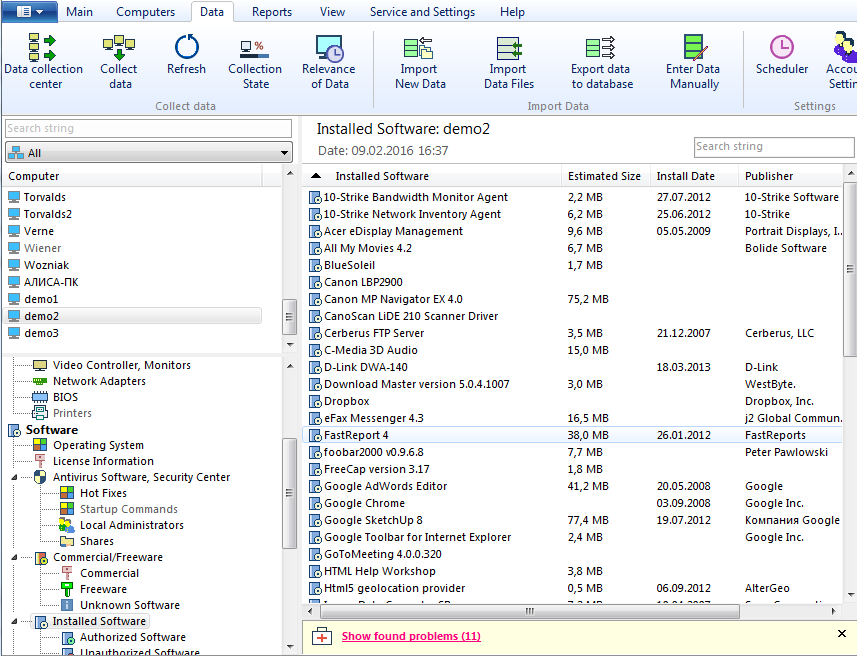 10-Strike Network Inventory Explorer contains a powerful report generator which allows you to create hardware and software reports in various file formats for single computers or for a group of computers (the reports can be saved separately or into a common file). With its help, you can:
Create reports on the availability of particular programs and number of copies installed on network computers.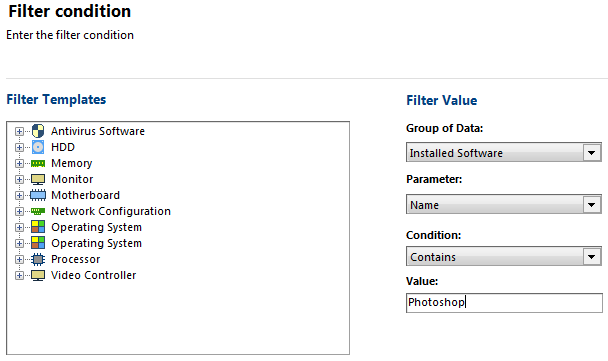 Create reports on installed applications, versions of operating systems, installed updates and bug-fixes, codecs, or startup programs.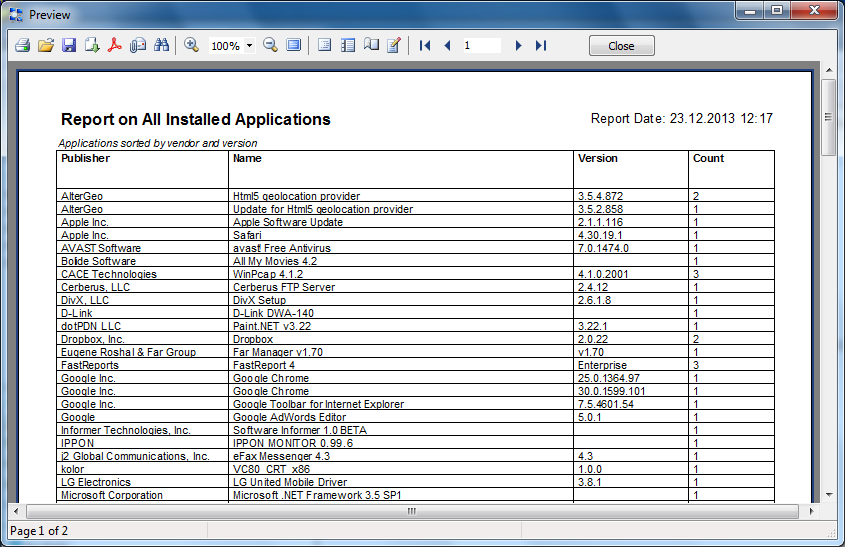 The program audits software changes and writes information on modified data to the inventory log for later analysis and view.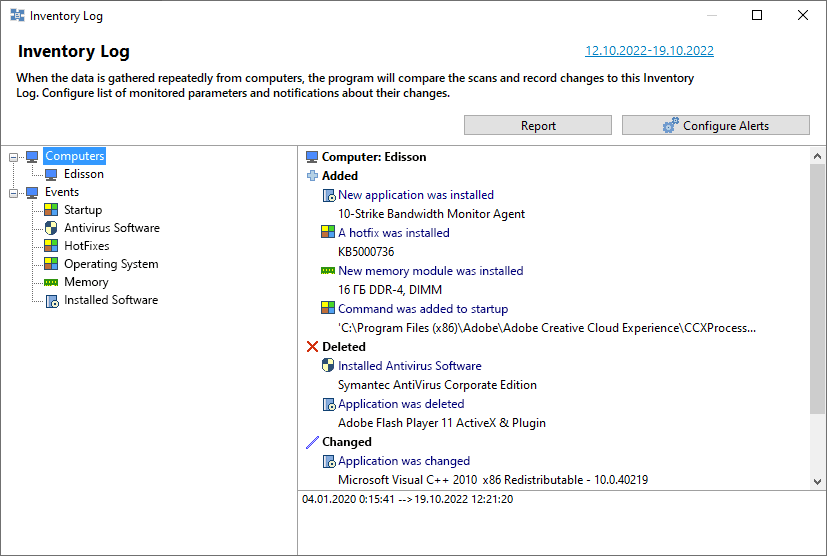 Video on Software Tracking
We have create a short video (2 minutes) about tracking software changes for you. It explains how you can scan installed software on network computers and track changes using our program.