Device Alignment

Device icons on the map can be positioned in a random order after the scan. The alignment feature allows lining them up.

To align icons:
With your mouse, select a group of icons to be aligned
Right-click over the selected area and then select Align... on the menu that appears. This will display the alignment window with vertical and horizontal alignment criterions. (See Fig. 1)
Select desired options. (Both horizontal and vertical alignment can be selected at once.) Then click OK. The icons will be lined up as selected.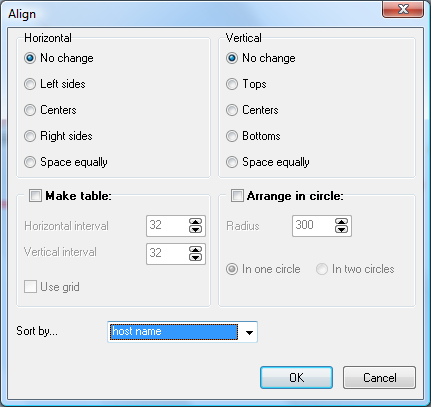 Fig. 1: The Alignment window.

The program also allows you to align device icons on the map as a table or in a circle.

To sort devices before the alignment procedure, select a parameter for sorting (Sort by...).