Using custom device icons

You can set up custom device icons and create new device types here. Configure your own images: 1) select a Device type on the list; 2) Browse for the Icon file.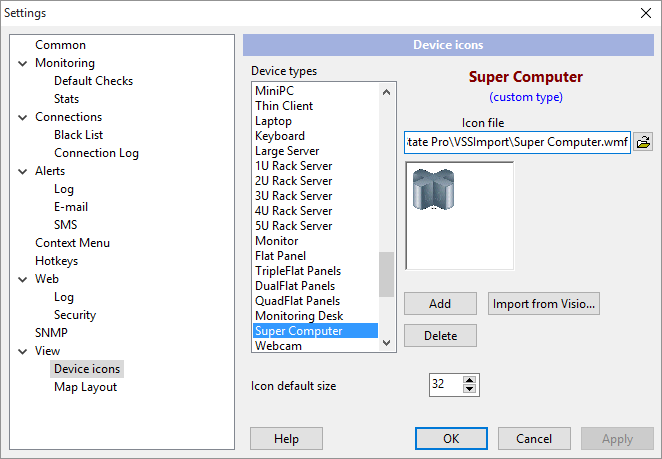 The most convenient way to import vector icons is to use MS Visio icon set files (.vss or .vssx). Click the Import from Visio... button, select a file, and the new icons will be added to the program.

Device types are distinguished into the standard ones which cannot be changes, and custom.

You can also edit the Default icon size here.