Ping

The program's Ping function is similar to the Windows' "ping" command but is more convenient thanks to the graphic interface. You can specify the following settings:
Data packet size
Number of requests
Response timeout

The ping results and error messages are displayed in the
Results
window (Fig. 1).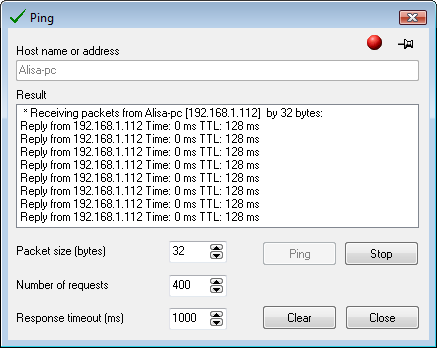 Fig. 1: The Ping window.

The indicator in the upper right corner informs whether the system is ready (green) or busy (red).

The ping process can be cancelled before its completion by clicking the button Stop.