IP filter for built-in web server

Here you can define permissions, based on IP addresses and user authorization, for accessing built-in web server (Fig. 1):
Select an IP filter policy: Allow or Deny access by default. Add IP addresses to the list. You can add, edit, or delete addresses.
You can enable the user authorization. Select the Authorization is required option. Configure Username and Password. When a user will connect to the web server, the web browser will display an authorization window with the username and password fields.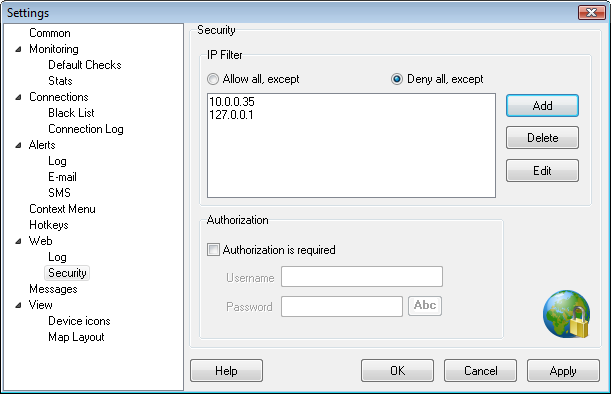 Fig. 1: The Web Server Security Settings (IP filter and authorization) window.