This feature is available in the PRO version only!
By using the installed Remote Agent, the Application can receive information on CPU temperature, HDD temperature, fan speed, RAM load, etc. For example, by monitoring these parameters, you can learn that the monitored serverÔ_Ts cooling system has failed, and quickly take measures to prevent its further overheating. To configure the monitoring of a parameter, first select it from the list of available parameters that the Application can receive. This kind of checking is resource intensive, so avoid creating too many checks to frequently get data from one Agent. The recommended polling interval is 30 seconds or more.
For this check to work, you need to install the Remote Agent on the target computer.
.NET Framework 4.0 (or a newer version) is required on the remote computer (with the Agent installed) for the motherboard sensor monitoring.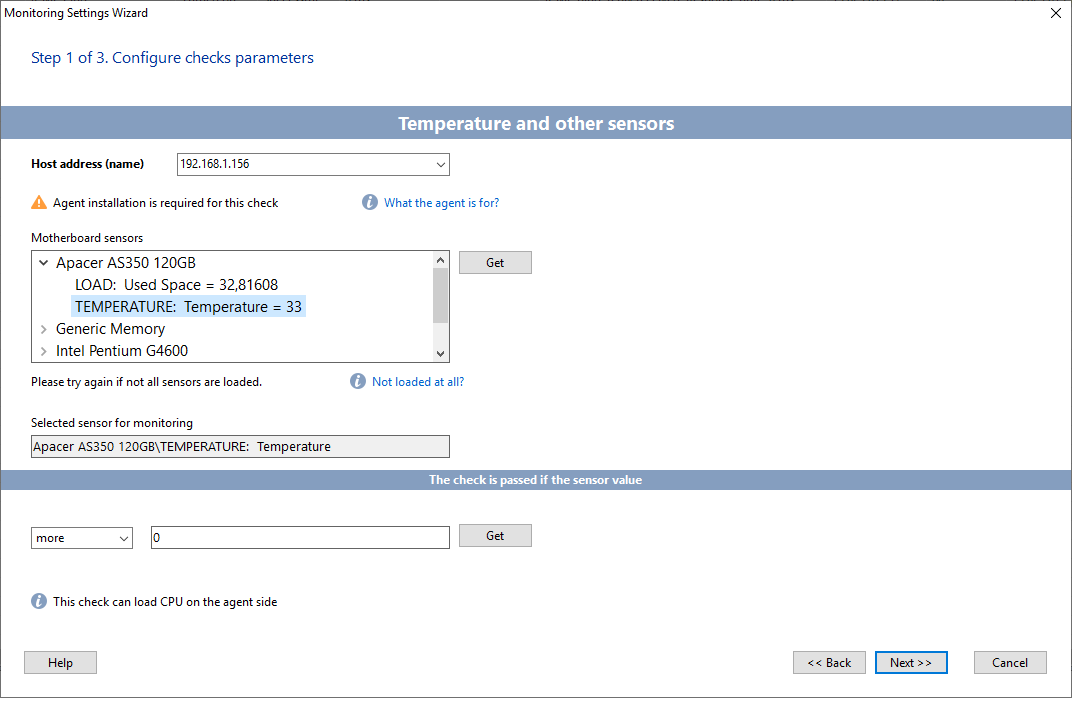 Find more details here: CPU temperature, fan speed, and voltage monitoring
Requirements: Windows XP/Vista/7/8.1/10/11, Server 2003/2008/2012/2016/2019/2022 supported.